Request a demo
Interested in solving your challenges with OPPSCIENCE software?
Yes!
When did it all begin
(when) We've learned that better impacts come from better decision-making experiences.
In today's fast-paced society, we believe that time and knowledge are the most precious commodities that enable people to create an impact on themselves and the world around them.
We are exposed to vast amounts of information in a variety of formats (text, audio, video, visuals, etc.), and it is supposed to help us make informed or inspired decisions. But more often than not, we end up wasting time trying to understand the collected data and reorganizing its logic.
If only we had more time and energy to focus on solving issues, and improving the process, rather than collecting and reprocessing information. It would increase the quality of our work, avoid silly mistakes, find meaningful ideas, so on and so forth… All because we had more time to make sound decisions with the help of information that matters. I think therefore I am.
The better is our decision-making process and experience, the more confident we are about our actions and their impacts.
Who we are
For over 20 years, we have dedicated our efforts to the research and development of knowledge convergence and Big Data. We are now a pioneering technology enterprise in Intelligence Analysis Management (IAM), thanks to our dynamic teams and innovative experts who create high-end technology. We deliver simple, yet elegant solutions to solve decision-making challenges for more than 300,000 happy users.
What we do
We leverage Big Data and AI to transform chaotic information into efficient knowledge in a few simple and intuitive steps through a one-and-only point of access. We use our expertise to deliver platforms and applications with pioneering technology, to help you nourish ideas with contextual insights so that efficient decisions can be made with pleasant user experiences.
Where are we going
We are committed to using our expertise to help you save a significant amount of time and energy with better decision-making experiences for your daily tasks. This creates an enhanced impact through informed decisions thus unlocking their true potential.
Milestones
2022
OPPSCIENCE becomes a member of the DSI club.
IDEMIA acquires a majority share of 51% in OPPSCIENCE.
2021
OPPSCIENCE is referenced at Catalogue GouvTech.
OPPSCIENCE revolutionises the knowledge management industry by releasing Metadex (patent-pending), an unprecedented set of technology that enables information convergence into unified knowledge models. Providing users the capability to autonomously leverage AI in their daily operations from one ACCESS POINT.
OPPSCIENCE launches SPECTRA, a domain application of IAM "Intelligence Analysis Management" for Law enforcement and Intelligence agencies.
OPPSCIENCE pioneers in "Intelligence Analysis Management" (IAM) technology, by integrating augmented intelligence into its 4D methodology.
2020
OPPSCIENCE joins the GICAT Group.
OPPSCIENCE is referenced at UGAP central purchasing office for the French public sector
OPPSCIENCE expands beyond France for International Corporations in Switzerland and the USA.
2019
Pioneer in semantic technologies for information convergence with AI.
OPPSCIENCE innovates knowledge management technology for data and information gathering and processing, designed for decision-making experiences.
Bee4sense is deployed in various French governments (cyber security, anti-terrorism, anti-fraud, cyber criminality, jurisdiction police).
OPPSCIENCE collaborates with large corporates to optimize their strategic intelligence and knowledge acquisition and sharing initiatives.
2018
Creation of OPPSCIENCE.
OPPSCIENCE edits the Bee4sense platform, allowing the integration of large volumes of structured and unstructured data. This enables it to adapt to specific use cases. Intrinsically customisable, Bee4sense fulfills the ambition of transforming any data into collective intelligence.
OPPSCIENCE regroups and consolidates searching technology, NLP (Natural Language Processing), graph, and knowledge management.
OPPSCIENCE partners with STSI, the French Ministry of Interior IT department. Deploying multiple use cases by leveraging Bee4sense to defend homeland security.
Technology
Services
Technology
Services
Technology
Services
Government
Government
Government
Government
Government
Government
Government
Government
Corporations
Corporations
Corporations
Corporations
Corporations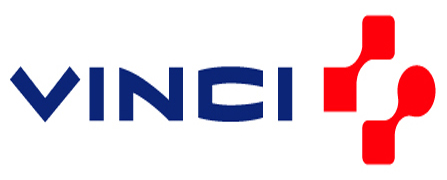 Corporations
Corporations
Testimonials
In 2017, VINCI Construction needed a search engine capable of searching through various data sources. We naturally chose Bee4sense to capitalize on the tool we had used on the South Europe Atlantic high-speed rail line project.
In our view, Bee4sense stands out from competing solutions thanks to its French roots, which guarantee us durable support and technical expertise. Throughout the years, we have been satisfied with the quality of service provided by OPPSCIENCE, in terms of both expertise and responsiveness. When asked for a change, OPPSCIENCE has always met the needs expressed by our business teams.
In addition, feedback on usage has been positive. Bee4sense has brought benefits in terms of performance, attachment indexing and multilingual data search; users appreciate the search efficiency, the relevance of results and the low response time.
Gwenael Louandre & Amine Talei - VINCI Construction
Build Team Manager & Project Manager
After having efficiently replaced our old TAJ (Judicial Antecedent Treatment) search system, we decided to make use of Bee4sense platform's latest features to meet our increasingly complex operational needs. The Bee4sense platform allows us to not only search through information, but also to generate insights from operational data thanks to its semantic engine and its ability to handle relationship graphs. The range of possibilities offered by this solution has really widened our perspectives.
General Touak - ST(SI)²
Deputy Director of Information Systems at ST(SI)²
Peraton uses OPPSCIENCE's Bee4sense platform to index and search educational resources for educators and students. The support and customer service provided by OPPSCIENCE over the years is outstanding.
Kelly Waite - Peraton
Program Manager at Peraton
OPPSCIENCE technologies allow all subscribers of our platform to perform high-quality research on specialized press and web articles. Access to this information is made possible thanks to semantic enrichment of the data, enabling the identification of links between the actors and the integration of an API graph, allowing the visualisation and interaction of these links.
We have been using Bee4sense search engines since 2004. The cooperation has always been perfect with the OPPSCIENCE teams who consistently meet our needs and requirements despite the technological evolutions.
BNP PARIBAS
Communications & IT of the economic research department
In 2015, when we replaced the historical intranet search engine, we chose OPPSCIENCE's engine because of its performance, relevance and superior functional capabilities.
Today, we are highly satisfied with the Bee4sense search engine and we know that many other features are available that could help to go further.
Over all the years of collaboration, we have appreciated the service provided by OPPSCIENCE, their in-depth understanding of our needs, as well as their strong reactivity, including through changing contexts.
Julien Tissier - RATP
RATP Communication Department